What I offer
I would be delighted to create crosswords for your journal or newspaper.
As the crossword editor of the journal of the Institute of Telecommunications Professionals (ITP) I have experience in writing clues to suit particular audiences.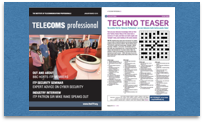 I also set the cryptic crossword for The Fountain, the in-house magazine of Trinity College, Cambridge,  See the inside back page of Issue 24 at https://issuu.com/trinityalumni/docs/trinity_the_fountain_autumn_2017_we for an example.
I've also been published in The Times in their Listener series of crosswords, the 'i' newspaper's Inquisitor crossword and the Sunday Telegraph's Enigmatic Variations.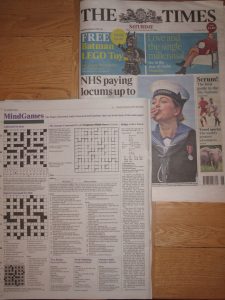 I can provide crossword puzzles with either cryptic clues, straight clues, or both. I also create Number puzzles and have been published in the prestigious Magpie magazine.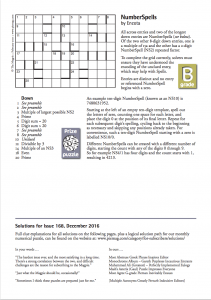 So if you want a puzzle themed on your journal's subject matter then e-mail me and I am sure I'll be able to help!