'Paper Folding' by EP voted The Magpie Puzzle of the Year 2021!
Posted on February 21, 2022 by Tim in Feedback

I was delighted to hear recently that a puzzle that I co-created with my friend Phil, who sets as Ploy, was voted the Puzzle of the Year by solvers of the top crossword magazine The Magpie. I set as Encota and our joint setting pseudonym is EP. Phil and I met some years ago at a Listener crossword event and found we had a common interest in making 3-D shapes. 'Paper Folding' was our second joint Magpie puzzle where, after solving all the clues, solvers then cut out an oddly shaped grid and folded it to make a 3-D shape, that could then be 'flexed' to show different messages on four different 'faces'.

Very much like this: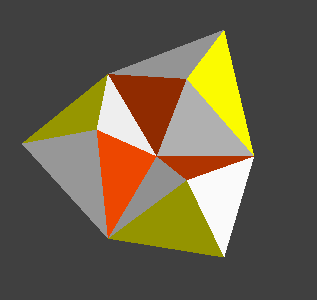 And here is how one of the four faces / messages looked on an early prototype: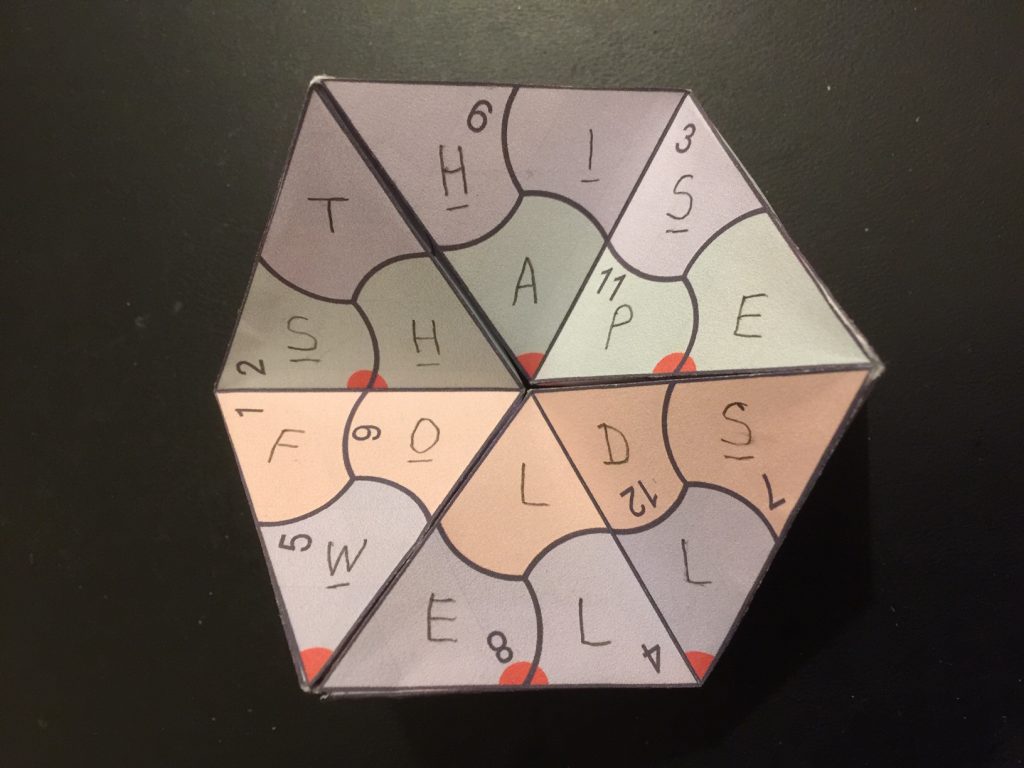 The puzzle's hidden theme 'commiserated' the 10th anniversary of the 'folding' of the News Of The World newspaper, following the phone tapping debacle. Can you believe that was all as long ago as 2011? Hence the pun in the Paper Folding title 🙂
And, apparently, we gained around 50% more votes than the second place – thank you to all who voted!
The Magpie is a specialist crossword magazine. It was founded almost 20 years ago by Mark Goodliffe and Simon Anthony, who have since found Internet fame on their YouTube channel Cracking The Cryptic. They even got a mention on the BBC's Have I Got News For You a year or two back. It's really designed for those who find one Times Listener thematic crossword to solve a week simply not enough! See www.piemag.com for more details.
I'm now off to write another personalised crossword. See https://www.specialisedcrosswords.co.uk/personalised-gifts/ if you'd like to know more!
Cheers,
Tim / Encota